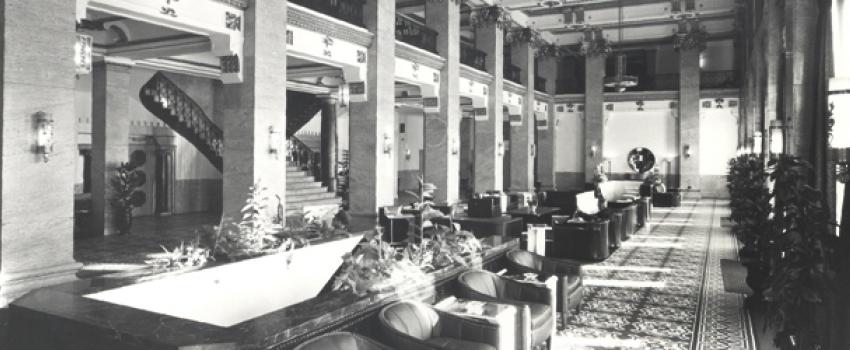 FAQs
What is a historic district?
A historic district is a defined, geographical area in which historic buildings and their settings are designated as significant for their architectural, cultural, and/or social history.  Historic districts encourage the preservation of historic properties, while allowing rehabilitation of these properties to make them suitable for modern use.
Two types of historic districts exist in Alexandria, Louisiana:  locally designated historic districts and National Register historic districts. 
---
How many historic districts exist in Alexandria?
Currently there are three local historic districts, which were established by the Alexandria City Council in 1979. 
Alexandria has two National Register districts.
Boundaries of the National Register districts and local districts often overlap.
See Maps to view Alexandria's local and National Register districts.
---
Is my house or business in a historic district?
Refer to the boundary maps of our local historic districts and National Register districts to see if your property is in a district.
To contribute to a local or National Register district, your property must retain a significant portion of original architectural character. This determination is made by the AHPC or the Louisiana State Historic Preservation Office (SHPO). To find out if your property is a contributing structure to a local or National Register district, contact the AHPC office.
---
Can I make changes to my property if I live in a local historic district?
Yes. There is currently no regulation for changes to the exterior of buildings within Alexandria's local historic districts.  However, the Alexandria Historic Preservation Commission (AHPC) encourages all property owners in a local district to maintain and repair distinct architectural elements of their historic building.  For questions regarding what architectural elements are important to preserve and for design assistance, contact the AHPC. 
---
Can I make changes to my property if I live in a National Register historic district?
Yes. National Register districts are selected and administered by the Louisiana SHPO.  National Register designation is largely an honorific title.  There is no regulation over changes made in these districts. Limited protection from demolition or drastic change comes via a SHPO review of federally funded projects that may affect the district.
---
Does the AHPC control what color I can paint my house?
No.  The AHPC does not regulate paint colors.  However, the staff is available to assist property owners in selecting period/style appropriate paint colors as well as with other design related questions.
---
Is there financial help available for rehabilitation of my historic building?
AHPC does not award grants for preservation activities and unfortunately, there are few bricks-and-mortar preservation grants on a local, state or national level.  However, your historic building is most likely eligible for up to 45% in State and/or Federal tax credits for historic preservation.  The Louisiana SHPO administers the State and Federal Tax Incentive Program.
If you are interested in purchasing and renovating a historic building, it is wise to look into State and Federal tax incentives. AHPC periodically hosts tax credit seminars and walking tours to help educate historic property owners in our area about these incentives.  Check our calendar for upcoming events.
---
I have more questions about my historic property.  Can I call the AHPC for technical assistance and design help?
Certainly.  The AHPC staff would love to assist you.  They can answer technical questions, suggest solutions to problems, and provide design assistance.  Please call the office to set up an appointment.
Please note that AHPC assistance does not take the place of the building permitting process – you must follow the appropriate permitting procedure as defined by the City of Alexandria. 
Translated with Google™ Translate