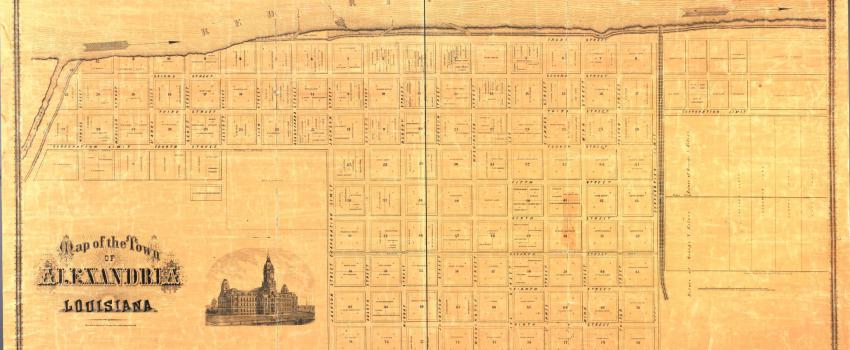 Image courtesy of the Library of Congress.
How We Got Our Name
On October 1, 1800, Spain signed a treaty returning the land, that we now call Alexandria, back to France, and in 1803 it was sold to the United States as part of the Louisiana Purchase. It was then platted to Alexander Fulton, who obtained it as a land grant from Spain in 1785. Fulton, a Pennsylvania trader, purchased additional land from the Choctaw, Tensas, Appalachee and Pascagoula Native Americans through his store. Fulton and another trader William Miller set up a business across the river from the outpost and were given exclusive rights with the Indians. They were authorized to extend liberal credit, and when the Indians ran up bills, which they could not pay with their exchange of furs, they signed over lands to cancel the debts. Fulton and Miller thus acquired thousands of acres that they resold to people who flocked to the rich lands developed along Bayou Rapides, Robert and Beouf.
It was Fulton who laid out the plan for Alexandria in 1805, and the settlement grew rapidly. Because of its location, which still holds true today, it was the center of transportation, trading and agriculture.
How the town was named 'Alexandria' is still something historians debate. Some say it was named after Fulton himself. Still others insist that Fulton named the town after his infant daughter who died about the time the town was platted.
Translated with Google™ Translate