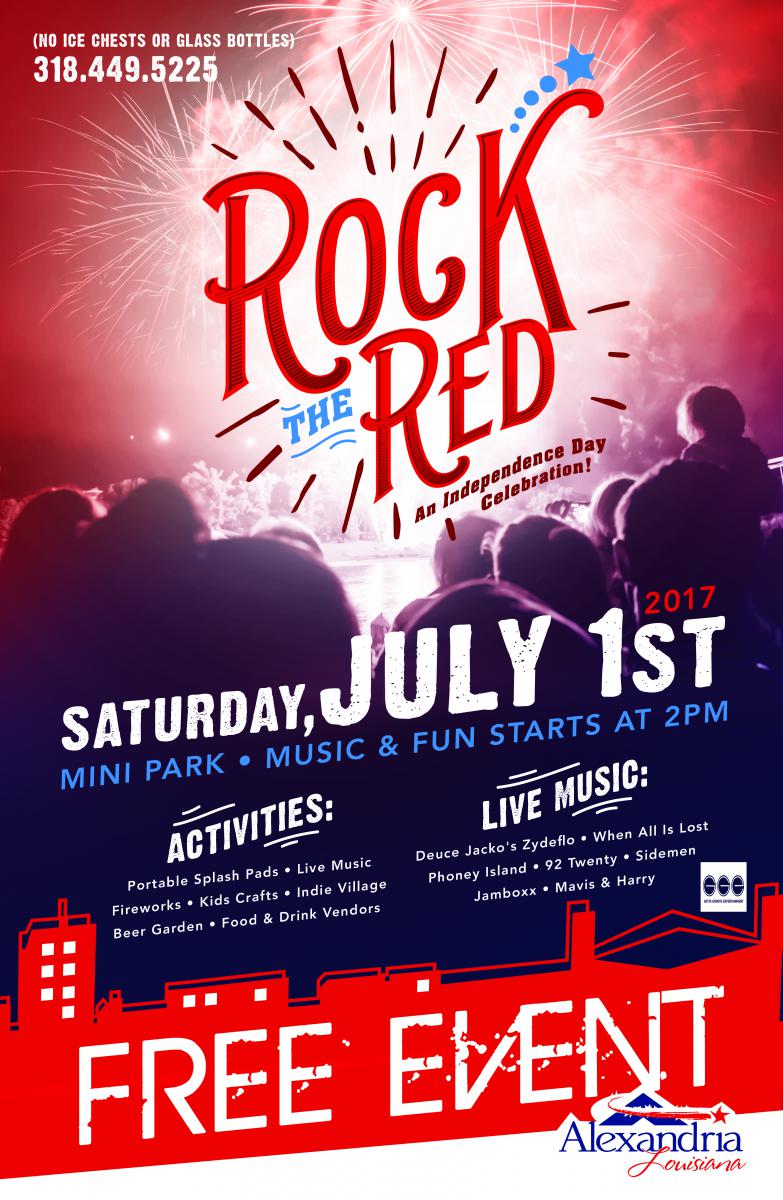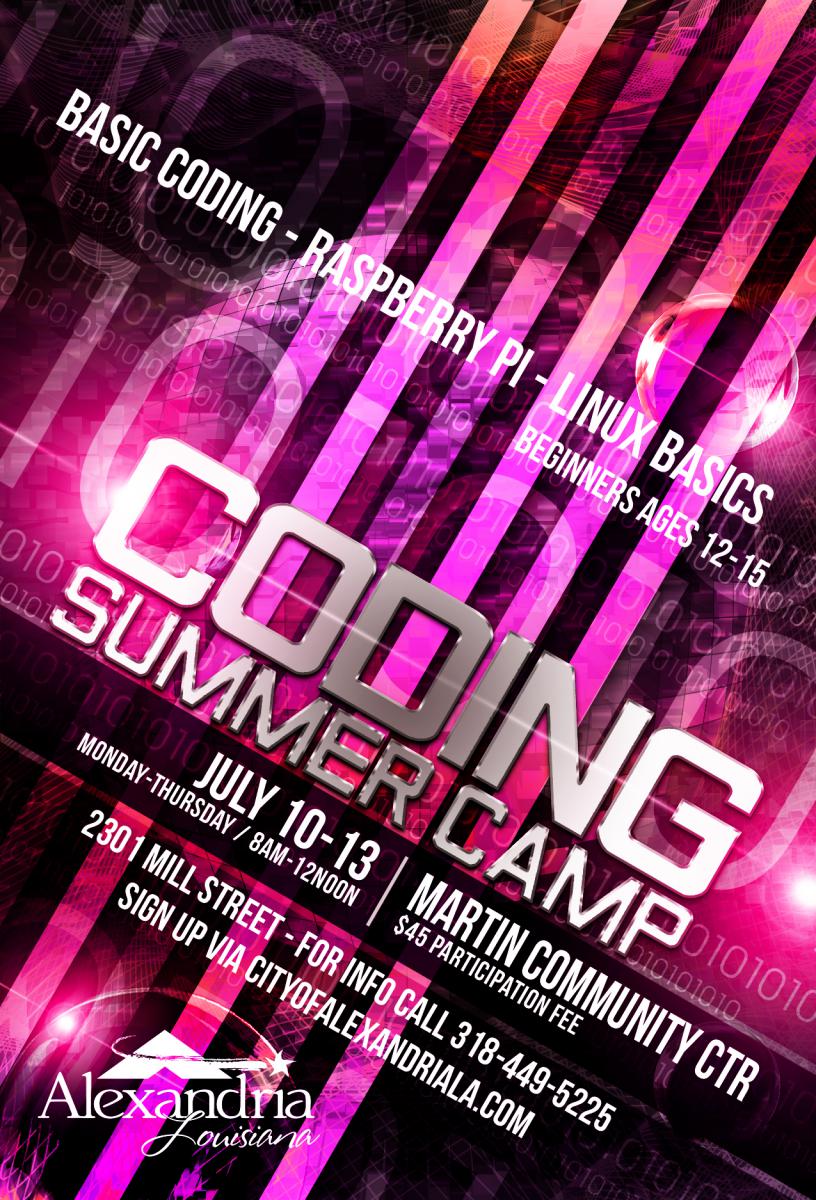 City of Alexandria Coding Camp - July 10-13, 2017
The City of Alexandria has partnered with local teacher Emily Swenson to offer a coding camp for beginners ages 12 to 15. Registration is limited to 20 students. Each student will have the use of a Pi-TopCEED throughout the day to learn the basics of coding.
Camp will begin at 8am each day and conclude at 12pm.
Various breakfast foods will be availble before camp begins.
Schedule will include basic coding, Raspberry Pi computing, Linux basics.
Registration can also be completed the day of the camp 30 minutes prior to the start. (Day-of registrants must pay with cash or money order.)
---
Community Services
Contact
Office of Community Services
318-449-5225

Parks and Recreation Director
Chris Patterson
318-449-5209
chris.patterson@cityofalex.com
---
Mission Statement
In accordance with Section 4-11 of the City Charter, the Mayor proposed a reorganization plan to the Alexandria City Council to streamline several city departments and offices in order to create the Division of Community Services. In March 1999, the City Council adopted the reorganization plan. This Division's stated goal in the Charter, adopted in 1974, was modified and expanded to reflect the change from a Department to a Division and is as follows:
To enrich individuals and the community through the provision of services and effective coordination of programs in the following areas:
1. Regranting
2. Arts and Culture
3. Alternative Youth and Adult Recreation Activities
4. Education Advocacy
5. Community Building
6. Special Events And Projects
---
Function Description
All existing functions of the Division were assessed and new programs were and are developed based on those evaluations as well as current needs of the community. Division functions were and are streamlined to be more cost-efficient and responsive to other needs of the community, and to include citizen input when possible.
The Division of Community Services collaborates interdepartmentally and with other community agencies to fulfills its stated goal through the following existing or new/developing programs:
Worldwide Day of Play
Back to School Bash
How My City Works (school field trip)
Holiday Family Fun Night
Summer Splash
Community Events Calendar
Spring and Fall Outdoor Concert Series
Dinner on the Bricks
Holiday Magic
12 Nights of Christmas
Rock the Red on the 4th of July
Downtown Arts Collaborations
Youth Summer Camps
Holiday Art Camps
Family Fun Nights
Underwater Easter Egg Hunt
Youth Job Fair
Festivals
Holiday Art Camps
DownTown Rocks concerts
Homework Assistance Program
---
Community Partnership Request
To request funding, in-kind services and / or use of city property please use attached Community Partnership Request form.

This form should be completed at least 90 days before your event, program or function to allow for proper review, preparation and/or legal agreements if deemed necessary. If you choose to fill out this form by hand, please PRINT clearly. You may also type the application separately but must refer to the section number and letter for each question when responding.
---
Summer Day Camp
The City of Alexandria will offer their annual Summer Day Camp for children ages 4-12 beginning May 22nd - August 11th located at 1801 Sylvester Street.
Summer Day Camp activities include:games, arts & crafts, field trips, physical activities, gardening and other exciting adventures. Campers will build self-esteem, develop social skills, and improve health and fitness while exploring a different theme each week.
SUMMER DAY CAMP PARTICIPATION FORM 2017
---
Translated with Google™ Translate