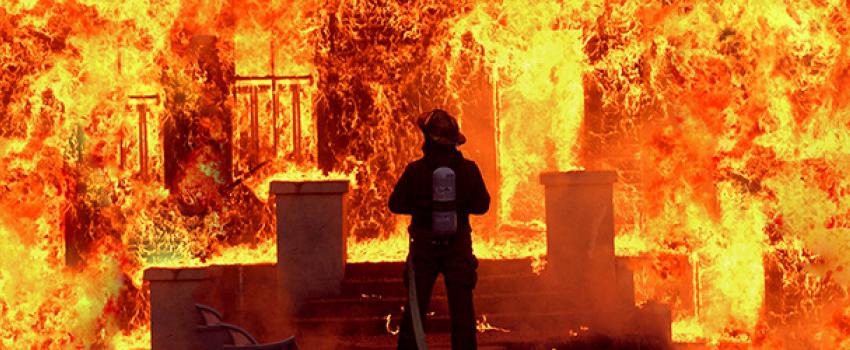 Fire Prevention... the single most effective strategy for reducing loss of life and property, through education, outreach and enforcement.
Welcome to the Alexandria Fire Prevention Bureau.   The Fire Prevention Bureau consists of three divisions:  Inspections, Investigations, and Public Fire Safety Education.  Each Fire Prevention Officer is proficient in all three fields.  The Fire Prevention Bureau is directed by the Fire Prevention Chief.
The Mission of the Alexandria Fire Prevention Bureau is to provide efficient and effective, education, inspection, and investigation services to the citizens of the City of Alexandria, Louisiana.  Our goal is to reduce the loss of life, property, and to improve the quality of life for our community.
Our Inspection Division provides the first line of defense in preventing fire, by ensuring the enforcement of various fire codes.  To stay up to date on the current codes being enforced by the City of Alexandria, the inspectors are trained annually on Fire Codes.  The inspection division works hand in hand with the Louisiana State Fire Marshal's Office, the city's Planning Department, and its various inspectors.  This helps to facilitate our citizens being comfortable in the businesses they patronize.
The Fire Investigative Division is responsible for determining origin and one of the numerous fire causes provided to us in our guideline of fire investigations, NFPA 921.  Our investigation program provides for deterrence of intentionally set fires, in our jurisdiction.  The identification and prosecution of arsonists is important in reducing loss of life and property through the prevention of intentionally set fires.  Our Investigators are P.O.S.T. certified Peace Officers attending a P.O.S.T. certified academy, keeping up with current laws, and also training throughout each year on the current investigative and interview procedures.   Some of the tools we employ to help us thoroughly investigate fires are our K-9, Fresca and her certified K-9 handler, Polygraph and DVSA voice stress analysis, working with various law enforcement agencies, such as the Alexandria Police Department, Rapides Parish Sheriff's Office, ATF, FBI, Secret Service, Insurance Investigators, etc.
The Public Fire Safety Division provides fire safety information and training to the citizens of the City of Alexandria.  We place a big emphasis on fire safety for the children, by bringing our Fire Safety House in conjunction with Fire Prevention Month, to the area schools during the school year.   Using several different educational models, we provide training to schools, businesses, day cares, civic and community organizations and also utilize the various sources of media to get out our message of Fire Safety to our community.
Translated with Google™ Translate