Environmental Services
WHAT IS NONPOINT SOURCE POLLUTION?
Nonpoint source pollution, unlike pollution from industrial and sewage treatment plants, come from many sources. Nonpoint source pollution is caused by rain moving over and through the ground. Rainfall carries soil, pesticides, chemicals and other material into our lakes, bayous, streams, and river.
These pollutants include:
Excessive herbicides, fertilizers, pesticides from residential areas.

Oil, grease, and toxic chemicals from urban areas.

Sediment from poorly managed construction sites, agricultural land, and eroding stream banks.

Bacteria and nutrients from pet waste, livestock, and faulty septic tanks and package treatment plants.
---
WHAT CAN YOU DO TO REDUCE NONPOINT SOURCE POLLUTION?
Maintain Your Vehicles
Keep your vehicle working properly. Fix oil leaks and clean up any spills.

Dispose of automotive waste, oil and grease, properly. At your local auto store or the City's Household Hazardous Waste Collection Day
 When washing your car,
Use commercial facility, which discharges to the City's sanitary sewer.

At home, discharge on the grass rather than into the storm drain system.
Manage Your Household Waste
Around your home or when walking your pet, pick up pet waste and dispose in the trash.

Dispose of solid waste properly. Don't litter.
Practice Responsible Yard Maintenance
Avoid over-watering lawns, which causes excessive runoff.

Avoid over use of lawn chemicals. No do apply before rain events.

Compost organic material by backyard composting.
Manage Your Household Hazardous Waste
Purchase only non-toxic products.

Dispose of chemicals and containers according to manufacture's instructions.

Use the City of Alexandria Household Hazardous Waste Collection Day for proper disposal of chemicals. For more information call 318-441-6204.
Report Illegal Dumping
Report suspicious dumping activities to call 318-441-6231.

Report any unusual substances coming from storm drain outlets, call 318-441-6231.
DOCUMENTS
Environmental Services Information
Storm Water Brochure
EPA Used Oil Brochure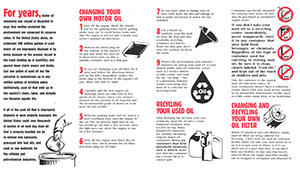 Waterway Cleanup Logistics Fact Sheet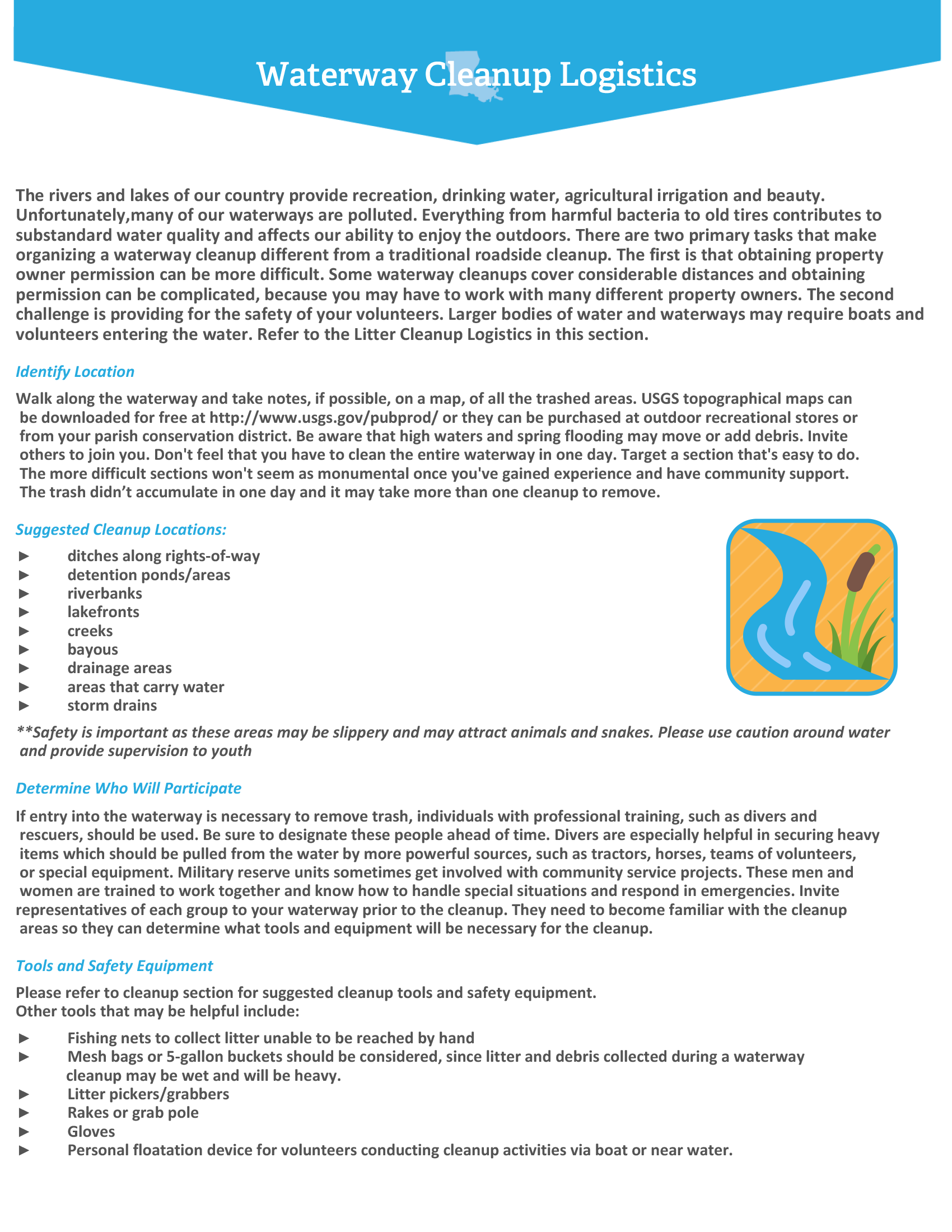 Translated with Google™ Translate