United Way of Central Louisiana is excited to say that this summer's Summer of Service program is funded by a Youth Volunteer Summer Service Grant from The Rapides Foundation. As part of the grant, we are implementing the Youth Volunteer Corps model to engage youth in team-based service experiences that build life and work skills while inspiring a lifetime ethic of service. Also, we are excited to grow and support our partnerships with Louisiana Christian University and the Alexandria Housing Authority.
Summer of Service Focus
This summer's Summer of Service program goal is to focus on building up our local communities to be better together. This summer we are focusing on two communities, Louisiana Christian University, and the Alexandria Housing Authority. We know that to grow as a community, our focus should be on our young people by engaging them in meaningful activities to instill a sense of community.
Our goal for working with LCU is to show students what a college campus looks like, and how a diverse group of people comes together to become the Wild Cats.
Our goal for working with AHA is to have the youth at AHA become involved in improving resources at each of the locations. Summer of Service helps local youths take pride in where they live, to know that they have made a difference they can see, and to grow closer as a community.
Achieving a sense of community at a young age helps us to belong, and if we belong then we want to care; thus, if we belong and care about our local communities, we can achieve great things.
Registration: https://www.uwcl.org/form/summer-of-service-volunteer
Louisiana Christian University
We are excited to be helping LCU with a few projects in our Summer of Service program. At LCU we will focus on getting the Student Union ready to welcome Freshmen to their Front-line orientation. Our second date at LCU is Paws for Fall, as we help get the campus ready to welcome students and give back to our community.
Wild Cats Front Line Ready
June 6th – 8 am to 12 noon.
Prepare the Student Union to greet incoming freshmen with Wild Cats Front Line Ready!
Paws for Fall
July 18th – 8 am to 12 noon.
New Classes start in August, let's help the Wild Cats get ready to welcome students, with Paws for Fall.
Alexandria Housing Authority
This year's summer of service program is focusing on AHA with a partnership, to help bring the communities of the Housing Authority together. Youth will focus on community clean-up, working on the community gardens, setting up/cleaning the on-site libraries, and working to set up both sharing pantries/closets.
Reading Clubhouse
June 8th – 10 am to 2 pm. Location: Charles Hayward
Let's come together and set up our Community Library in the Reading Clubhouse.
Bayou pick it up, clean it up & share it up.
June 20th – 10 am to 2 pm. Location: Bayou Garden
A community cleanup day and sharing closet setup.
Come, clean like a Royal.
June 22nd – 10 am to 2 pm. Location: Royal Ridge
A community cleanup day.
Second Chance Sharing & Reading
July 6th – 10 am to 2 pm. Location: Harmony Village
Setting up a sharing closet and Reading Clubhouse.
Garden Gate Keep Calm, Keep Clean & Share On
July 20th – 10 am to 2 pm. Location: Garden Gate
Community clean up and set up of a shared closet.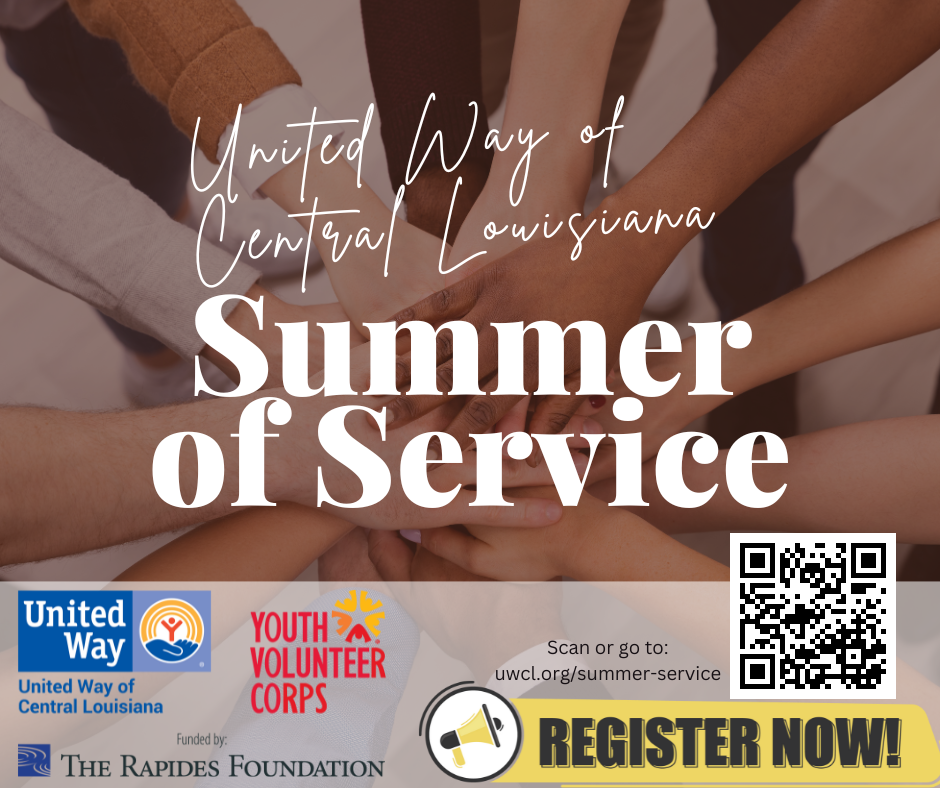 Event Date:
Thursday, June 8, 2023 - 12:00am

to

Thursday, July 20, 2023 - 12:00pm