Real Estate Investing Masterclass
Would you like to be able to create passive income? Would you like to build wealth? Do you want to have more control of how your time is spent? Want to know how ordinary people, just like you, built wealth through real estate?
If you answered "yes" to any of those questions, then this class is for you! This class will provide the roadmap to building generational wealth through real estate investing.
There are so many investing classes led by investors who started investing with money they inherited, or they were fortunate enough to come from a wealthy family. But, what do you do when that is not your situation? How do you start investing while still working your regular 9-5 job? While raising a family? While not having the capital needed to fund deals?
Come and learn from everyday investors how to successfully start investing. Together, the presenters have amassed and/or closed over $5,000,000 in real estate deals, projects, investments, and properties. Hear their stories, learn from their mistakes, and get real life examples of some of the things they have been able to accomplish as they "started from scratch." Limited class size, so invest in yourself, and register on Eventbrite today!
https://www.eventbrite.com/e/real-estate-investing-masterclass-tickets-4...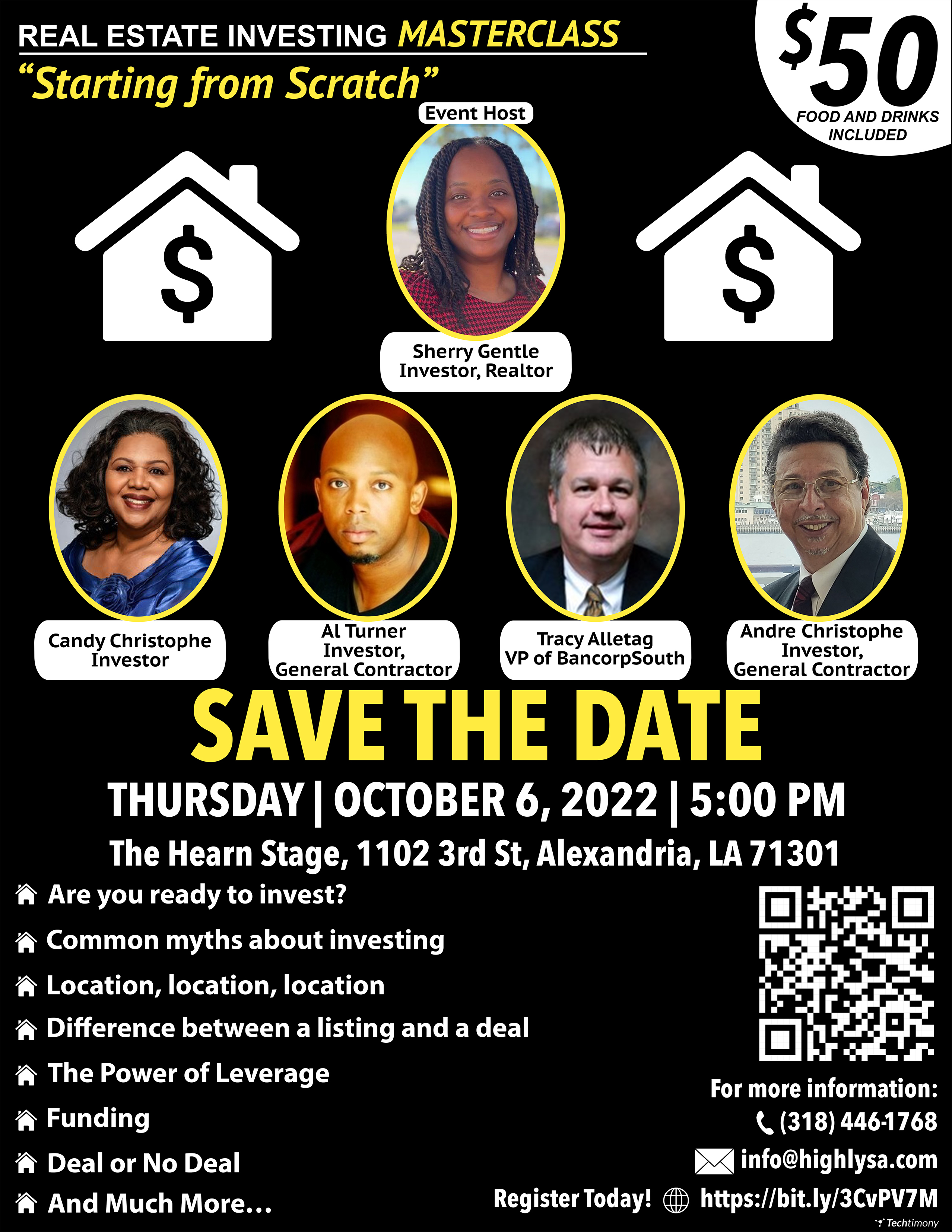 Event Date:
Thursday, October 6, 2022 - 5:00pm