CPP presents "The Melville Boys
City Park Players is happy to bring Norm Foster's touching dramedy "The Melville Boys" to Hearn Stage July 14-24. Directed by Alana Pate, "The Melville Boys" is a witty, thought-provoking exploration of the strengths and failings of human relationships. ABOUT THE PLAY: A relaxing weekend trip full of fishing and beer is on the agenda for the Melville brothers…So is confronting eldest brother Lee's terminal illness. In this modern classic, Norm Foster offers a tender story about brotherhood and the unexpected. More info at cpptheatre.com.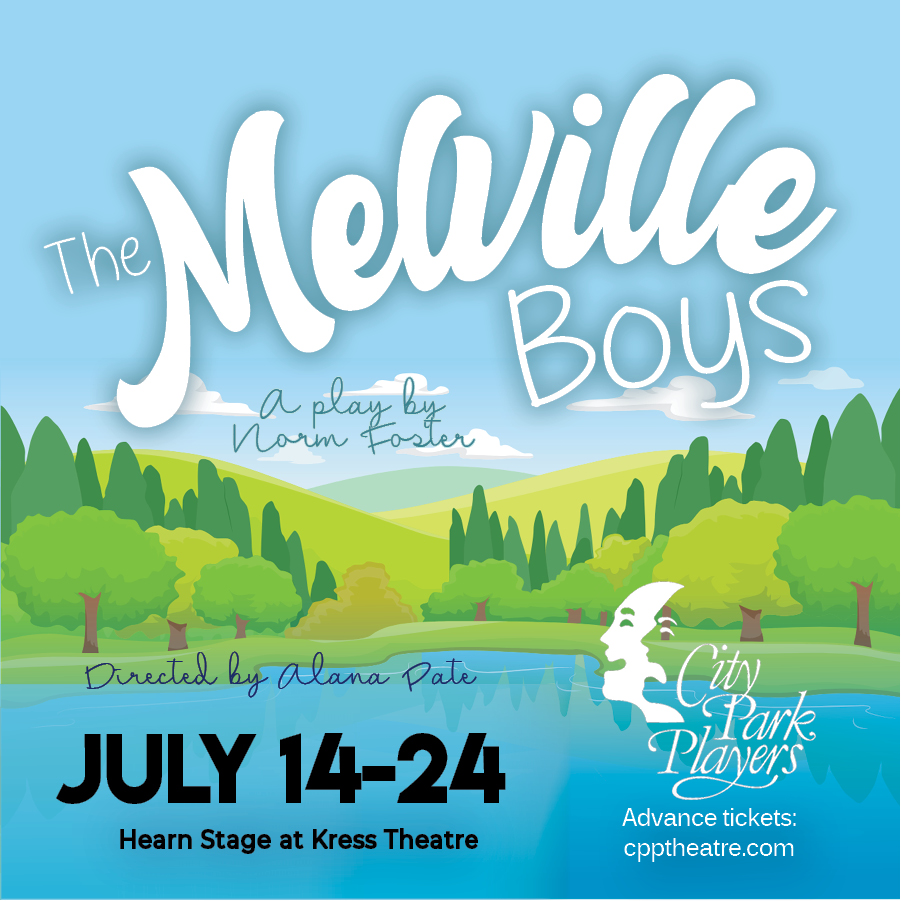 Event Date:
Repeats every week every Sunday and every Thursday and every Friday and every Saturday 8 times.
Thursday, July 14, 2022 - 7:30pm

to

Sunday, July 24, 2022 - 2:30pm
Friday, July 15, 2022 - 7:30pm

to

Monday, July 25, 2022 - 2:30pm
Saturday, July 16, 2022 - 7:30pm

to

Tuesday, July 26, 2022 - 2:30pm
Sunday, July 17, 2022 - 7:30pm

to

Wednesday, July 27, 2022 - 2:30pm
Thursday, July 21, 2022 - 7:30pm

to

Sunday, July 31, 2022 - 2:30pm
Friday, July 22, 2022 - 7:30pm

to

Monday, August 1, 2022 - 2:30pm
Saturday, July 23, 2022 - 7:30pm

to

Tuesday, August 2, 2022 - 2:30pm
Sunday, July 24, 2022 - 7:30pm

to

Wednesday, August 3, 2022 - 2:30pm
Location:
Hearn Stage at the Kress Theatre