Pineville Rotary Golf Tournament
This fun and popular event is the only major fundraiser Pineville Rotary Club undertakes. All the proceeds are dedicated to our programs for youth, especially the seven school closets we sustain in the local elementary schools that are educating so many children in deep poverty.
We are more concerned than ever about about these schools, their amazing teachers and the students. High transience is more prevalent among the children in deep poverty. We don't see a quick answer to whatever drives people from their homes and shifts the kids from one school to the other.
But we absolutely know these kids and the teachers trying to educate them are so grateful for the uniforms, underwear, socks, shoes and warm clothing we provide for them through the school closet program!!!
Yes, our 2022 golf tournament will again feature lots of free drinks and food all day, including last year's WILDLY POPULAR pulled pork on the 17th green! YUM!!
We are so grateful to anyone that wishes to sponsor and teams who participate!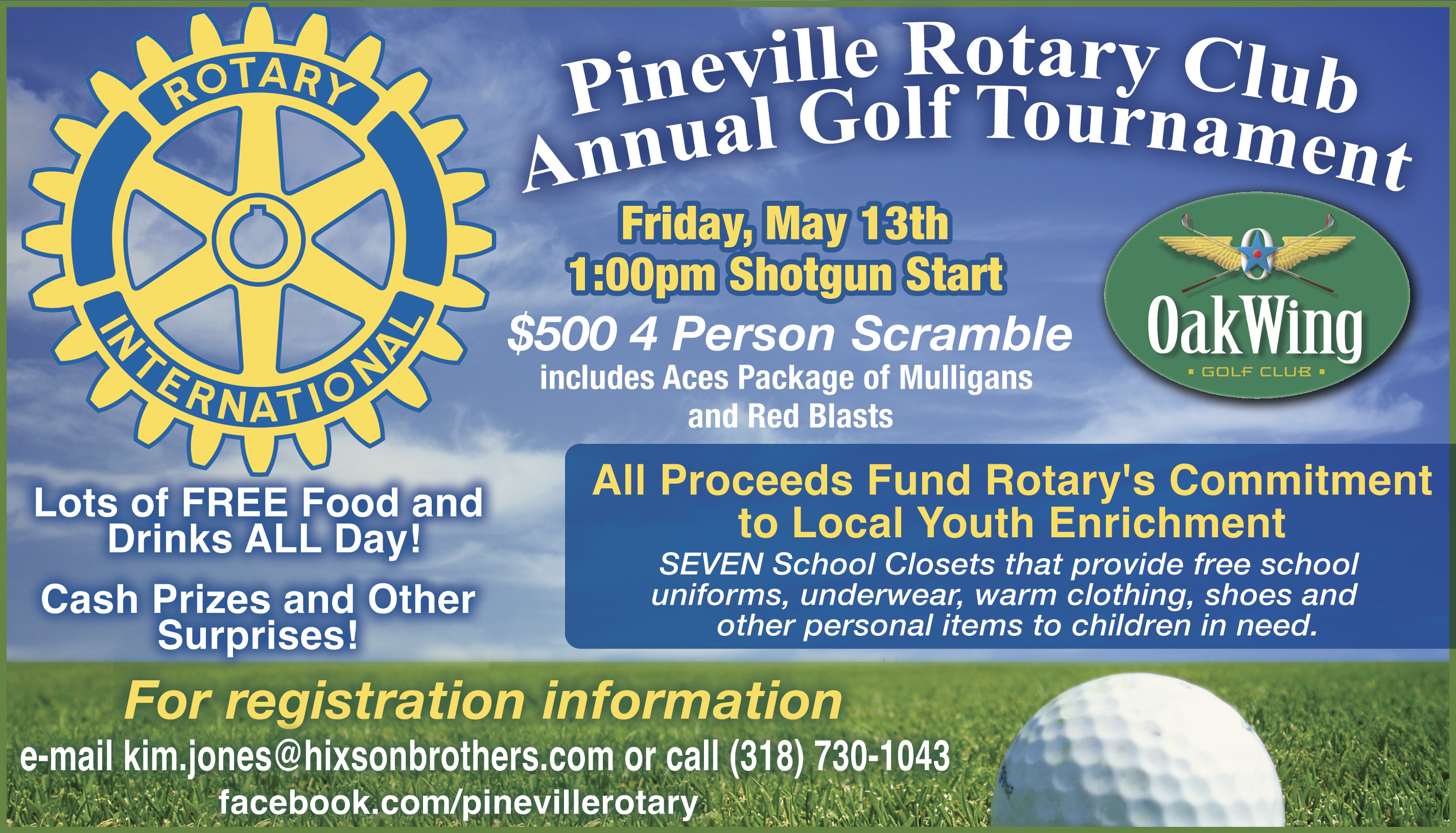 Event Date:
Friday, May 13, 2022 - 1:00pm