The 1st Annual Long Leaf Steam-Up Event
A two-day fall event for our railroad fans of the South! The event will feature several "Gauge 1" live steam-powered locomotive models from the International Small Scale Steam-Up Company. They will have temporary tracks set up in the Lumber Storage sheds.
In addition, the much-anticipated news, the Fernwood, Columbia & Gulf M-4—affectionally called the "Doodlebug"—will be in operation! After being out of commission for repairs since May, the volunteers of the Red River & Gulf Railroad group will enthusiastically bring groups of people around the perimeter of the museum.
Check out our website to learn more or look us up on Facebook!
https://www.forestheritagemuseum.org/news/1st-annual-long-leaf-steam-event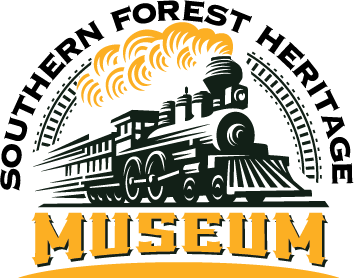 Event Date:
Saturday, October 23, 2021 - 9:00am

to

Sunday, October 24, 2021 - 3:00pm
Location:
Southern Forest Heritage Museum & Research Center