Registration is preferred, but walk-ins are welcome.
RSVP: https://docs.google.com/forms/d/e/1FAIpQLSdnHXa_byLZ_L8pMYJi7mEKXnFJZm53...
Re-Entry Solutions welcomes the community to learn and gain the necessary skills to obtain their high school equivalency diploma, discover their perfect career, and become WorkKeys Certified.
Re-Entry Solutions aims to increase public safety and reduce recidivism by providing assistance to individuals who have been released from prison or jail. We address community reintegration, family reunification, education, employment, healthcare, and the housing needs of the formerly incarcerated.
Community members will be offered:
- Career Aptitude Assessment
- enrollment in HiSET Prep Courses
- enrollment in WorkKeys Curriculum Training
For more info contact us or visit our website at
https://www.reentrysolutions.org/events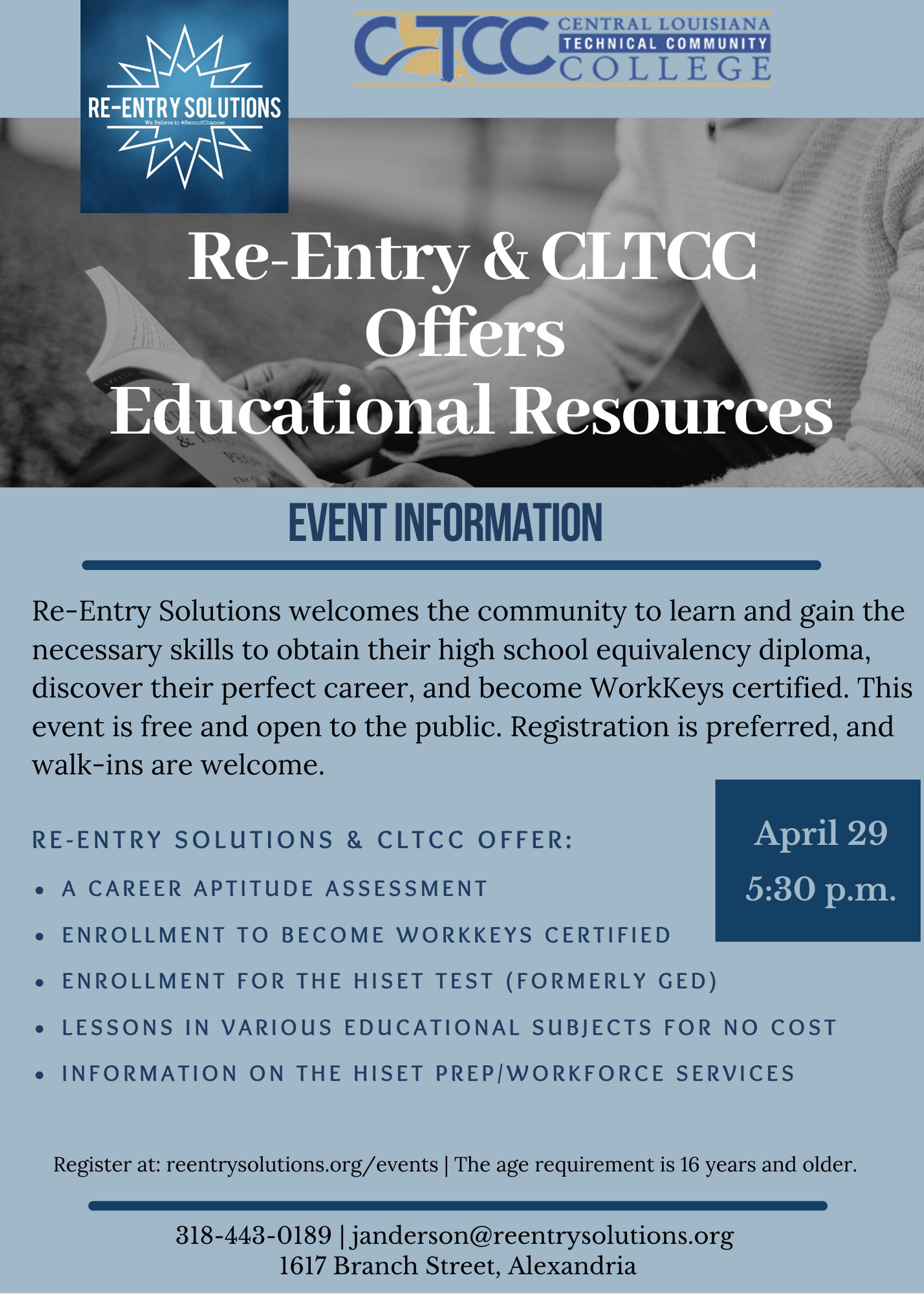 Event Date:
Thursday, April 29, 2021 - 5:30pm