CenLa Women's Connection Prayer Coffee
June 10th at 10 a.m. we are having a Zoom Prayer Coffee! Colleen May will lead us with a devotion "Relying On Our Savior." Bring your own coffee and snack!
Need help connecting to zoom? Email us at cenlacwc@gmail.com or call Sheree at 318-500-0212.
Follow us on Facebook and/or Instagram (CenlaWomen's Connection) for more information. We will be posting meeting numbers on these sites or via email. If you would like to be included on our email list, let us know. Hope you will join us!!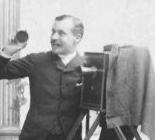 Event Date:
Wednesday, June 10, 2020 - 10:00am