Ignite The Mic "Soul Food Saturday" Open Mic Night
Ignite The Mic presents, "Soul Food Saturday" Open Mic Night featuring songstress, Ellen Maria.
Join us for an amazing night of artistry as poets, singers, and musicians grace the stage.
The purpose of this event is to promote the creation and performance of art that engages communities and provides a platform for voices to be heard uncensored.
Poets, singers, musicians, praise dancers, mimes, rappers, comedians, and more: the stage is yours! Want to sign up and showcase your talent? We'd love to have you! $10 entry fee. Contact: 318.446.1768
Featured artist of the night: Ellen Maria. Ellen Maria is a musician from Bogalusa, LA. She believes that music is a way to express the emotion your soul cannot express--it is a way to communicate to the Lord and connect on the same level, becoming one. "All of the emotion you hear in my music is my soul trying to connect to each and every one in the audience." Ellen Maria hopes that her music will change you like it changed her.
Family friendly event. All ages welcome. Doors open at 6:30pm. Show starts at 7pm. Food available for purchase.
Limited seating.
Online early-bird ticket purchase strongly encouraged!
$15 | Admission
Event admission, the day of, at the door, is CASH only. All ticket purchases are general admission seating.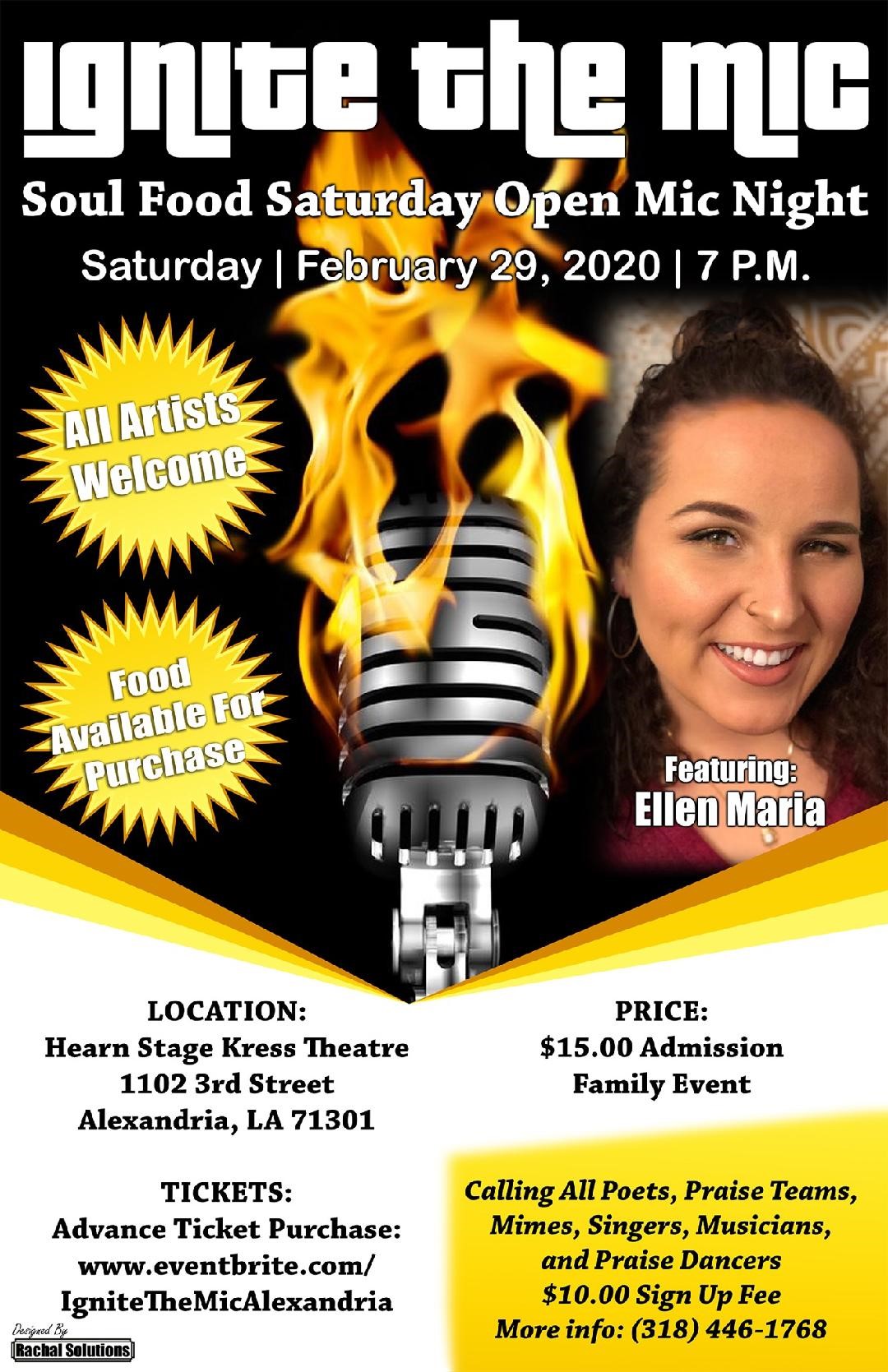 Event Date:
Saturday, February 29, 2020 - 7:00pm