Air National Guard Band of the Southwest's Flight Plan Jazz Ensemble
The Arts Council of Central Louisiana is proud to present the Air National Guard Band of the Southwest's jazz ensemble, Flight Plan. Flight Plan is the squadron's dynamic "little big band." This sleek, vibrant jazz ensemble presents exciting, uplifting music inspiring audiences to increased patriotism. The group also shares stirring accounts of the bravery and self-sacrifice of our expeditionary Airmen serving around the globe. From formal performances in grand auditoriums to casual concerts in the park, Flight Plan is in constant demand.
Flight Plan will perform on Tuesday, June 25th at 7 PM at Coughlin-Saunders Performing Arts Center. This Performance is FREE to the public! Reserve your free tickets online at Ticket-Central.org
The high level of talent showcased by each member of Flight Plan enables the group to perform with unparalleled excitement and versatility. With their extensive repertoire of specially tailored standards, energetic favorites, and Big Band classics, highlighted by instrumental and vocal soloists, Flight Plan is sure to please audiences of any age.
Flight Plan honorably represents more than 100,000 Air National Guard citizen Airmen around the world who diligently watch over the skies protecting and defending all those who cherish freedom.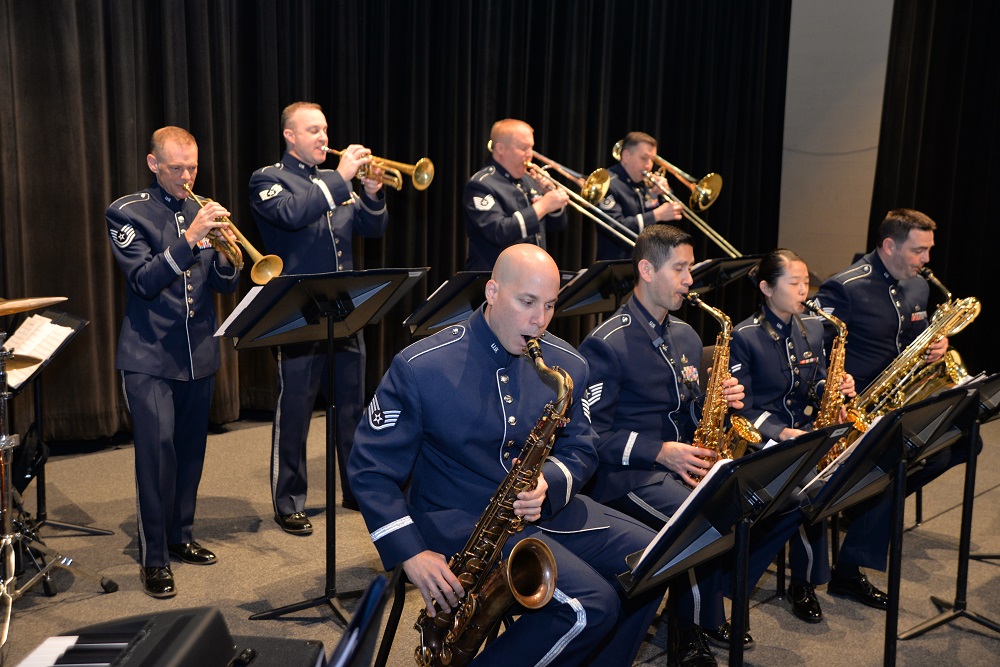 Event Date:
Tuesday, June 25, 2019 - 7:00pm
Location:
Coughlin-Saunders Performing Arts Center