Yoga For Kids: Healthy Living @AMoA
In addition to Yoga in the Gallery, our free Yoga offerings in the Healthy Living @AMoA program to include Yoga for Kids, every Second Saturday in the month. Mom & Dad are welcome to join!
All Healthy Living @AMoA programming is sponsored by Rapides Regional Medical Center.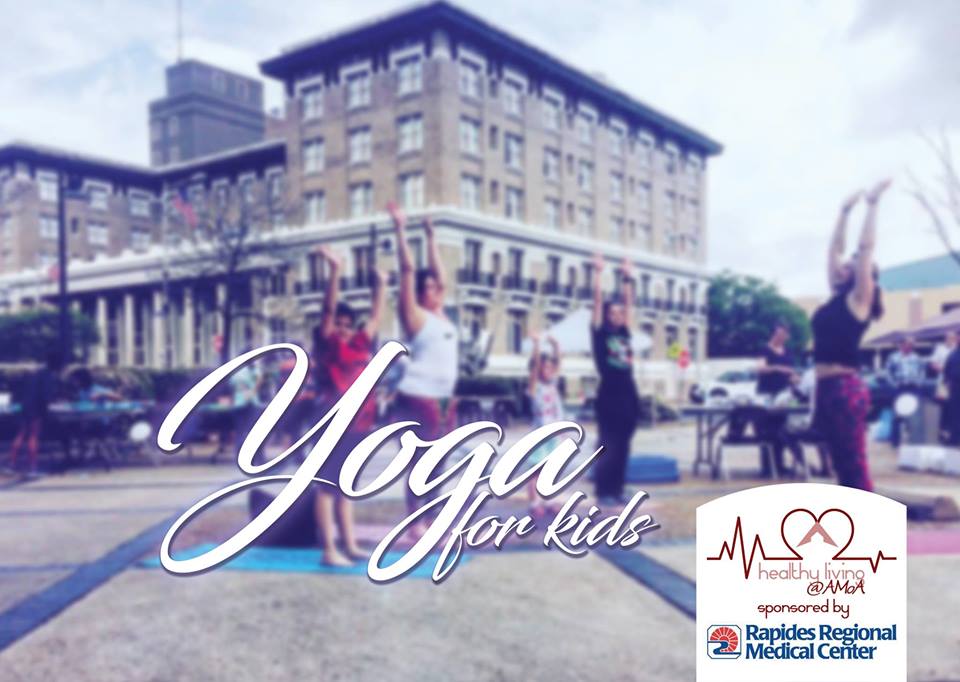 Event Date:
Repeats every month on February, March, April, May, June, July, August, September, October, November, December on the second Saturday 12 times.
Saturday, February 9, 2019 - 10:30am
Saturday, March 9, 2019 - 10:30am
Saturday, April 13, 2019 - 10:30am
Saturday, May 11, 2019 - 10:30am
Saturday, June 8, 2019 - 10:30am
Saturday, July 13, 2019 - 10:30am
Saturday, August 10, 2019 - 10:30am
Saturday, September 14, 2019 - 10:30am
Saturday, October 12, 2019 - 10:30am
Saturday, November 9, 2019 - 10:30am
Saturday, December 14, 2019 - 10:30am
Saturday, February 8, 2020 - 10:30am