Art Exhibition: Hari & Deepti: Light by the Forest
Husband and wife art duo Harikrishnan Panicker & Deepti Nair (known as Hari & Deepti) began experimenting with paper and lights in 2010, creating illuminated cut paper sculptures which tell stories. Based in Mumbai, Hari and Deepti have traveled and worked throughout Asia, Europe, and the United States.
Their intricate cut paper boxes and installations feature stories and fairytales, drawing the viewer into the depths of the work. Their work has been featured by leading design magazines, blogs like Juxtapoz, Hi-Fructose, Design Taxi, Colossa, Arrested Motion, and Instagram. They have also been published in books like Paperworks by Gingko Press and Dance of Paper. They have done numerous shows at Black Book Gallery in Denver, Spoke Art in San Francisco, and at the Blankspace Gallery in Oslo, Norway. They have also shown at prestigious art fairs like Scope Miami, Scope New York, Select New York, & Context Art.
Connecting with AMoA's foray into luminaries in the past few years, Hari & Deepti: Light by the Forest delves into another This exhibition will transform the museum into a cut paper wonderland, including an installation piece which allows visitors to interact with the creation. The exhibit will explore the play of light with paper to create a magical, out of world experience with the viewer.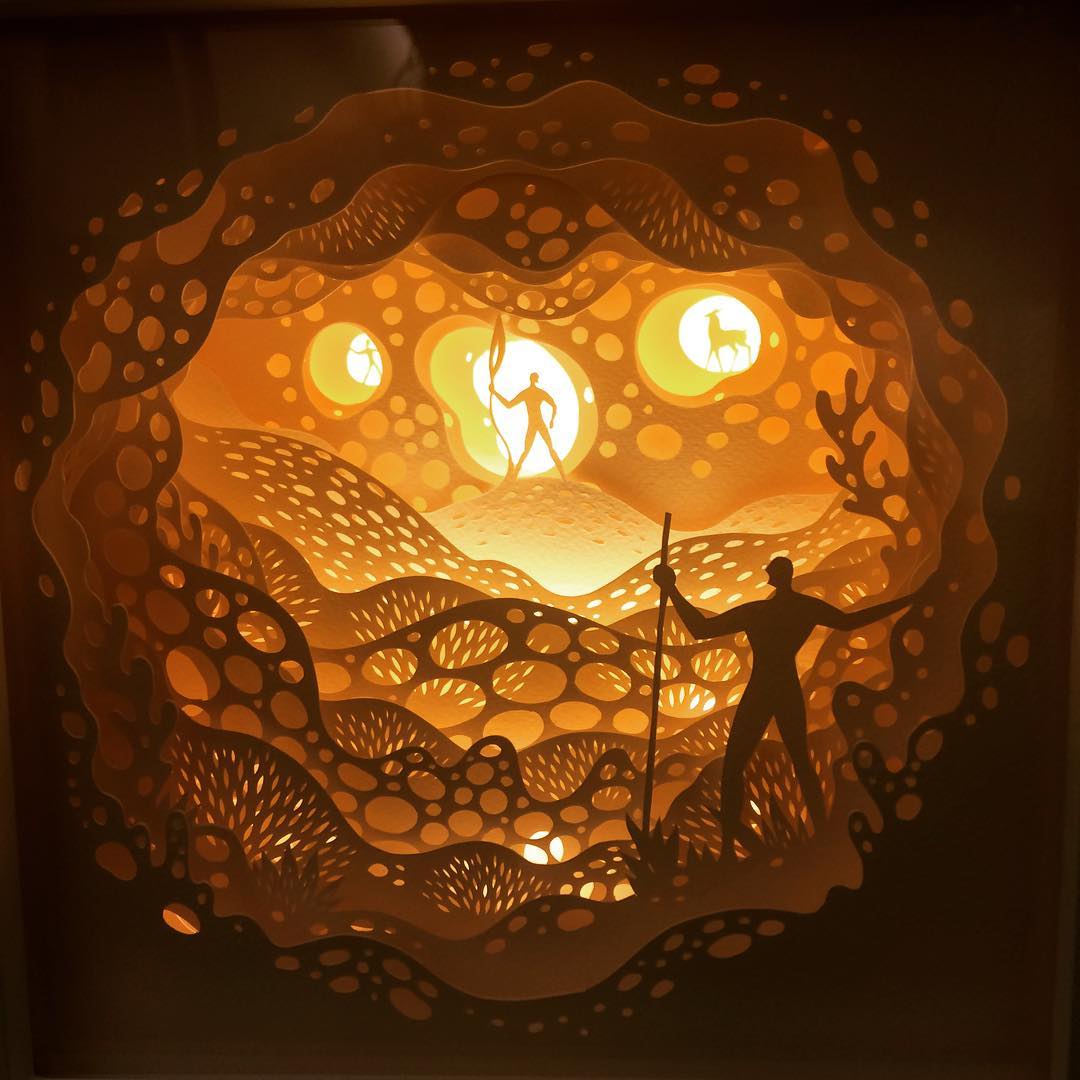 Event Date:
Friday, November 2, 2018 - 10:00am

to

Saturday, February 16, 2019 - 4:00pm