The Cavanaugh Lecture returns this fall with Ashley Weaver. Weaver will be reading from her fifth novel, An Act of Villainy, and discussing the "delicate art of murder," getting published, and editing.
Weaver's first mystery novel, Murder at the Brightwell, has been described as "a delicious mystery" and was one of six nominees for an Edgar Awards Best First Novel. Her four other novels include Death Wears a Mask, A Most Novel Revenge, The Essence of Malice, and An Act of Villainy. She has also written a novella, Intrigue in Capri.
Weaver holds a BA in Liberal Studies from LSUA and a master's from LSU in Library Studies.
The Cavanaugh Lecture Series will take place on Tuesday, September 18 at 5:30pm in the Alexandria Museum of Art. The lecture is free and open to the public.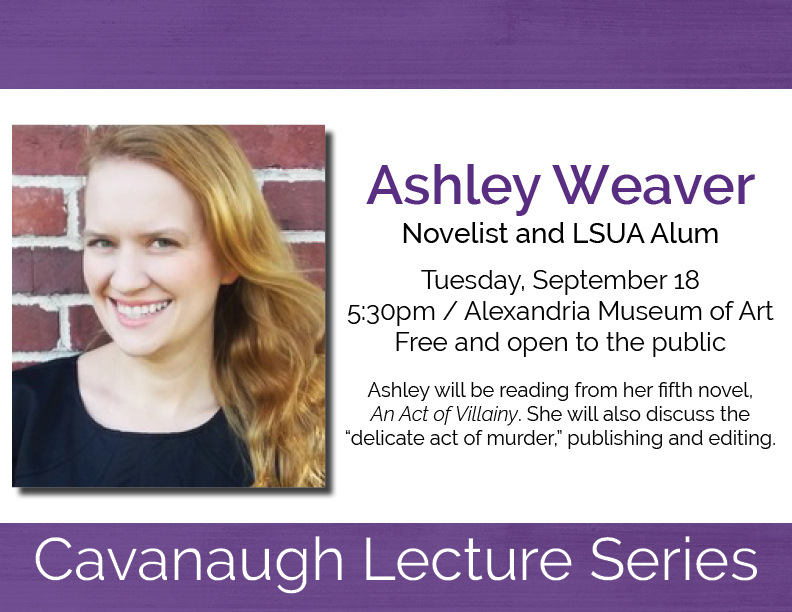 Event Date:
Tuesday, September 18, 2018 - 5:30pm