A-Town Jazz featuring the Russell Welch Hot Quartet
Join the Arts Council of Central Louisiana on Friday, December 7, 2018 from 7 to 9:30 PM at the Hurst Loft on Washington Street for a great evening of gypsy jazz featuring the Russell Welch Hot Quartet.
The Russell Welch Hot Quartet is a world class gypsy swing outfit, having performed for festivals, concerts, clubs, and vintage dance events in more than 12 countries. The New Orleans group combines Russell Welch's original compositi-ons with hot jazz in the tradition of legendary European jazz guitarist Django Reinhardt. RWHQ's most recent, all-original album is "Mississippi Gipsy" (2015) A sequel, all-original album, "Mississippi Gipsy II" is scheduled to be recorded shortly.
"…the kind of spiritually dense record that sparks the mind to be sharper, the tone to be warmer, the heart to be more open." -Offbeat Magazine
Enjoy the beautiful Hurst Loft decorated for the holidays, a cash bar, and hors d'oeuvre! Tickets are $30.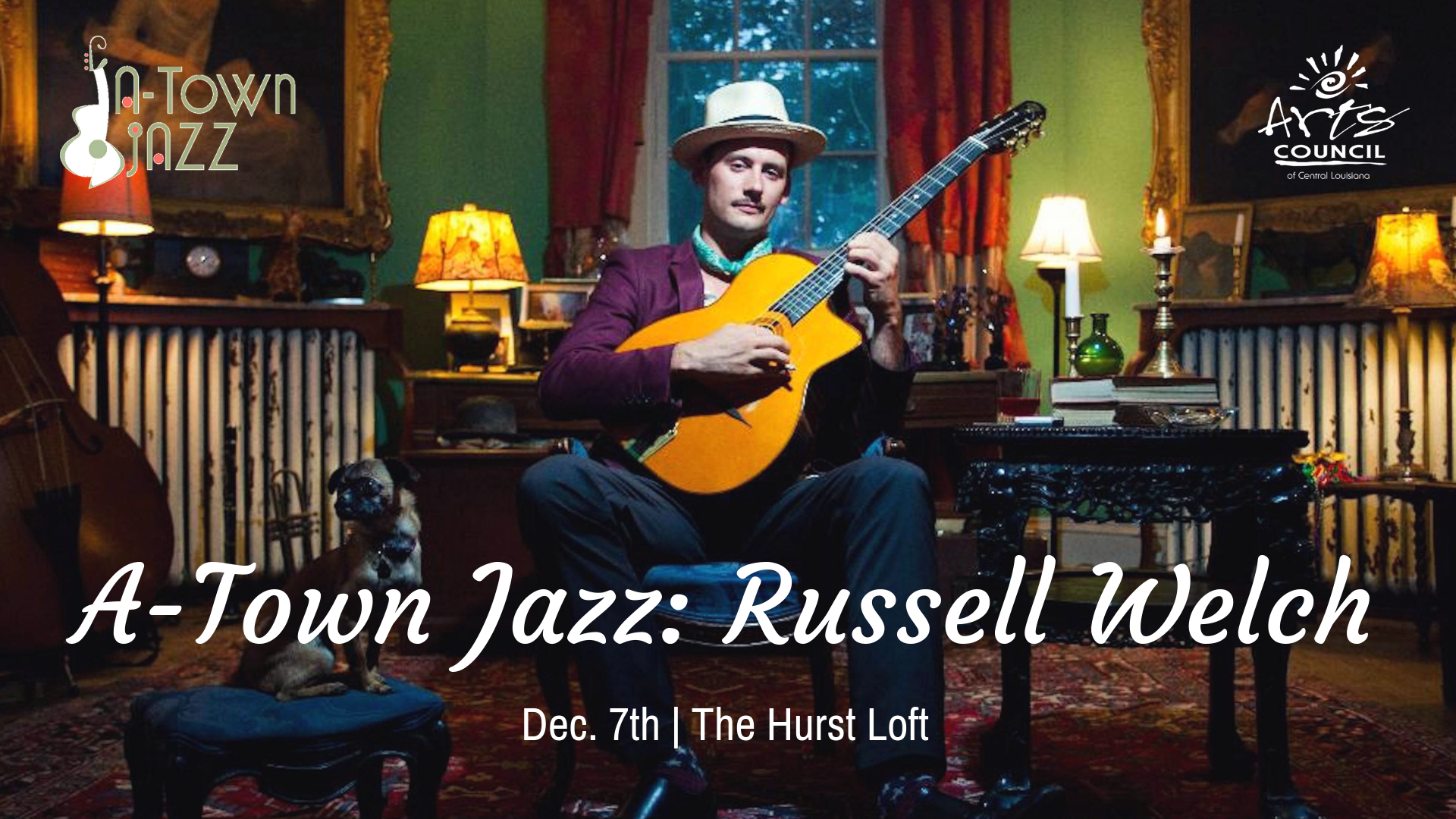 Event Date:
Friday, December 7, 2018 - 7:00pm