Variety Is the Spice of Life
Red River Chorale concert, followed by a cabaret and wine reception. The concert in the church will include a variety of classical selections by such composers as Henry Purcell, J.S. Bach, Robert Shaw, and John Ness Beck. The cabaret will take place in the adjacent parish Hall, where guests will be offered refreshments while being entertained in a casual setting by talented individuals and ensembles from within the Chorale.
Tickets for the event are $15 for adults and $5 for students and may be obtained from Chorale members, Red River Music, redriverchoralecom, and ticket-central.org.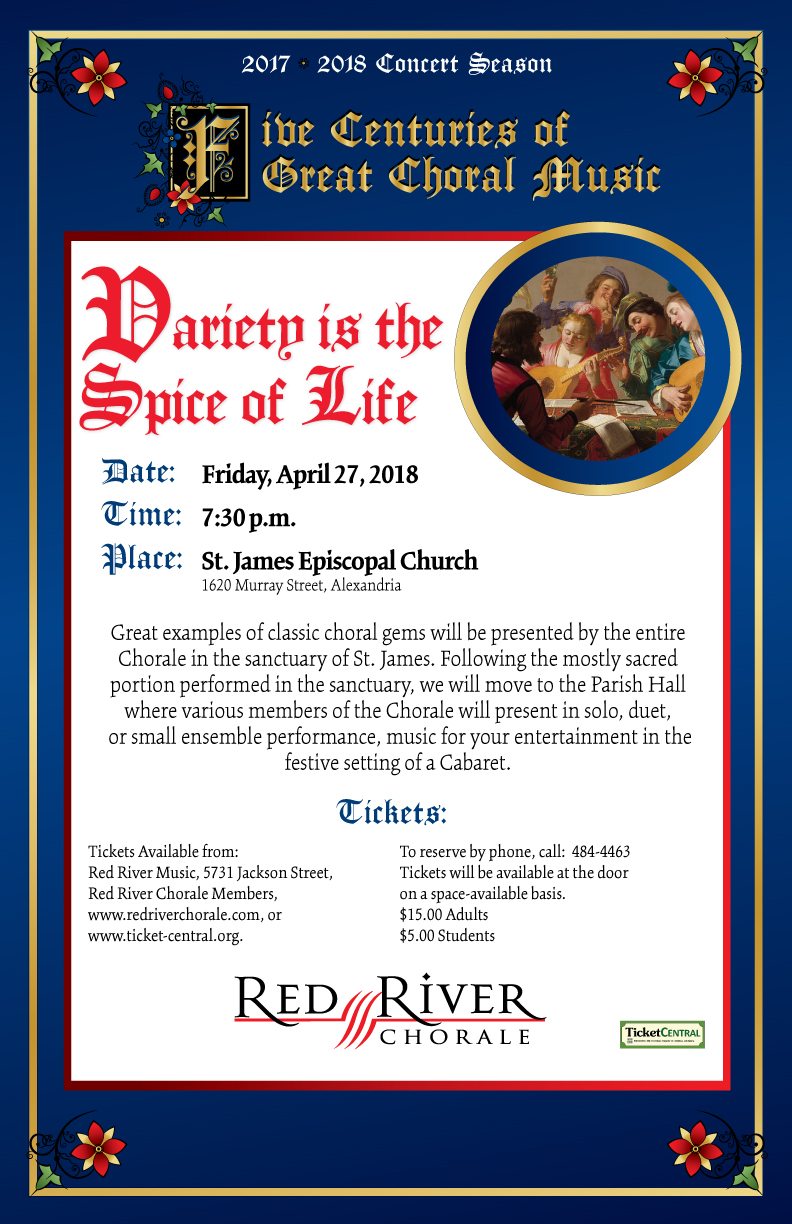 Event Date:
Friday, April 27, 2018 - 7:30pm
Location:
St. James Episcopal Church, 1620 Murray Street, Alexandria, LA