Look & See: A Portrait of Wendell Berry – Southern Circuit Tour of Independent Filmmakers
Join The Arts Council of Central Louisiana on Friday, April 20th at Coughlin-Saunders Performing Arts Center for a screening of Look & See: A Portrait of Wendell Berry. This film is part of the 2017 – 2018 Southern Circuit Tour of Independent Filmmakers. Q & A with the filmmaker will follow the screening.
Southern Circuit is the South's only tour of filmmakers, providing communities with an interactive way of experiencing independent film. Southern Circuit provides organizations with the opportunity to screen work from emerging filmmakers and some of the medium's most respected directors. The Arts Council of Central Louisiana is one of only two screening partners in Louisiana. The Southern Circuit Tour of Independent Filmmakers is a program of South Arts. Southern Circuit screenings are funded in part by a grant from South Arts in partnership with the National Endowment for the Arts.
About the film:
Look and See is a cinematic portrait of the changing landscapes and shifting values of rural America in the era of industrial agriculture, as seen through the mind's eye of writer, farmer, and activist, Wendell Berry. The first documentary about Berry, undoubtedly one of America's most significant living writers, Look and See was filmed in and around the rolling hills of Henry County, Kentucky – where Berry has lived and farmed since the mid-1960's.
Filmmaker Laura Dunn skillfully weaves Berry's poetic and prescient words with gorgeous cinematography and the testimonies of his family and neighbors, all of whom are being deeply affected by the industrial and economic changes to their agrarian way of life. Often called a prophet for rural America, Berry has long been a voice for the communities that are so often overlooked by the media.
Look and See subverts biopic conventions and immerses audiences into Berry's world, providing a space for talking about the land and those who sustain it. It's a conversation that is more urgent now than ever, as we find ourselves in a deeply divided nation where so many Americans are disconnected from the farmers who feed them. Robert Redford, Terrence Malick, and Nick Offerman served as producers on Look and See, which, following its award-winning March 2016 premiere at the SXSW Film Festival, was retitled and updated to reflect the conversations that have emerged since the election.
Tickets are $10 for adults and $8 for students. Tickets can be purchased at the door or online at www.Ticket-Central.org
2018 Southern Circuit Film Series
February 23rd – Deej
March 23rd – Purple Dreams
April 20th – Look & See: A Portrait of Wendell Berry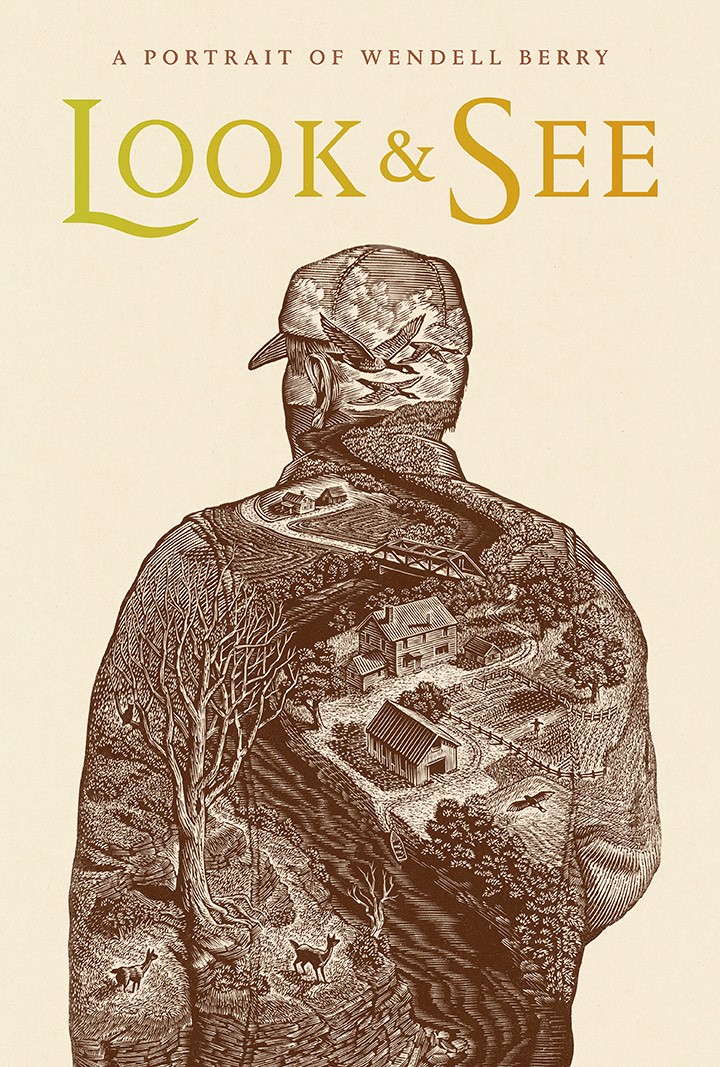 Event Date:
Friday, April 20, 2018 - 7:00pm
Location:
Coughlin-Saunders Performing Arts Center