City of Alexandria
COVID-19 Response Here is the latest information from the City of Alexandria in response to the current COVID-19 pandemic. This page will be updated as new information becomes available. 
Statement from Alexandria Mayor Jeffrey W. Hall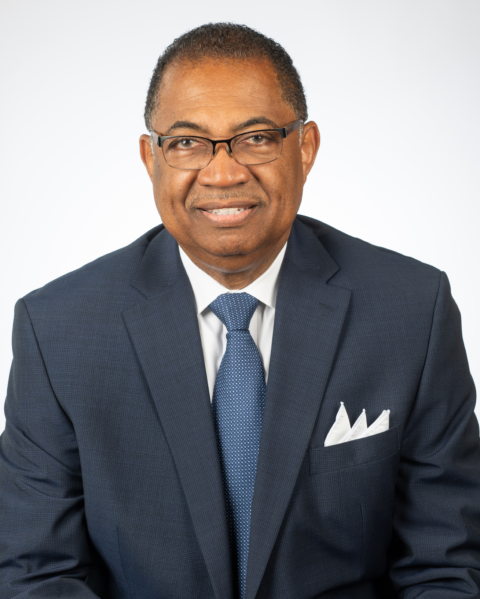 To the Citizens of Alexandria:
Alexandria, along with the rest of Louisiana, the nation and the world, is facing an unprecedented challenge with the COVID-19 coronavirus. This situation is very unique in that it is a biologically-driven process. It's not like a storm that moves through in a day or two and it is over. We don't know how long we will need to take precautions. And normally in the case of storms the city is working to bring people together, whether it is staging groups of emergency workers, encouraging neighbors to help each other or preparing evacuation centers to hold large numbers of people. In this case, we are working in the opposite direction, seeking to discourage groups of people and face-to-face interactions and encouraging what is being called social distancing. One thing that is the same, however, is our dedication and focus on doing everything we can to minimize local risks and to ensure the health and safety of our citizens and our employees.
To that end, we are temporarily suspending access to city facilities and canceling events that could attract crowds. Our actions are to ensure we are in compliance with all Executive Orders issued by Gov. John Bel Edwards as well as with the latest public health recommendations from the CDC and other health organizations.
While access to public facilities is temporarily being limited, please know that critical city services will continue uninterrupted. Utility services, including electric, water, gas and sewer services will continue as usual. Trash pickup will continue as scheduled and the city's ATRANS buses will continue to operate. The Alexandria Police and Fire Department will be providing emergency services. The city remains open for business, and all city workers are expected to report to work daily. We'll just be working to do more business online and via telephone calls with fewer face-to-face meetings.
I realize this is a challenging time for everyone. It is natural for people to be concerned because we are on a path we have not walked before. But we can and will get through this together. If we limit our interactions and follow stringent hygiene practices, including thoroughly washing hands for 20 seconds or more with soap and water, using tissues when sneezing or coughing and staying home and avoiding contact with others if you feel ill we can minimize the chances of spreading the illness. We just need to stay calm, stay informed and be mindful of protecting the health of ourselves, our loved ones and our neighbors. It is an honor to serve as your mayor, and I appreciate your support as we work through this challenge together.
Jeffrey W. Hall
Mayor
Updates
City officials will regularly update this page with the latest information. In addition to this page, citizens are encouraged to follow the City of Alexandria Louisiana - Government page on Facebook for updates.
March 16 2 p.m.: Gov. John Bel Edwards updated his public health emergency proclamation (https://gov.louisiana.gov/assets/ExecutiveOrders/No.27-Additional-Measures-Covid-19-Public-Health-Emergency.pdf) to include the following:
Gatherings are limited to no more than 50 people.
Casinos and bars will be closed.
Restaurants will be closed to patrons eating on site. Take-out, drive-through and delivery orders are allowed.
Movie theaters will be closed.
March 19 5 p.m.: Alexandria Police Chief Jerrod King and Alexandria Fire Chief Larry King announced that the lobby of the Public Safety Complex at 1000 Bolton Ave. is closed until further notice. Records requests should be made by telephone or via email as follows:
Police Reports: Call 318-441-6413 or 318-441-6412 to speak with a records clerk who will advise how to access a particular report. Or email apd-records@cityofalex.com.
Fire Reports: Call 318-441-6600 or 318-441-6607 to speak with an employee in Fire Records. Or email Nicole.riscili@cityofalex.com.
March 20 1 p.m.: City Hall Lobby closed to general public; Alexandria Fire Department suspends sending medical personnel in response to general sick and unknown medical calls. The department will continue to respond to all life-threatening illnesses or injuries.
March 22 3 p.m.: All City of Alexandria buildings closed to public until further notice.
May 4 2 p.m.: State launches website to help prepare businesses to re-open: https://opensafely.la.gov/
Event Cancellations
In compliance with an Executive Order issued March 13, 2020, and updated March 16, 2020, and March 22, 2020, by Louisiana Gov. John Bel Edwards, all city-sponsored public events that could attract 10 or more people have been canceled or postponed. This includes the Downtown Rocks events planned for March 19 and 26 as well as the Community-Wide Easter egg Hunt scheduled for April 4.
Facility closures
Additionally, the city has temporarily suspended operations at all city-owned public meeting facilities. The following facilities are currently closed to the public until further notice:
The Alexandria Zoo
Alexandria Convention Hall
Randolph Riverfront Center
Coughlin-Saunders Performing Arts Center
Alexandria Youth and Teen Center
City Hall
Public Safety Complex
Customer Service Building (drive-thru open Monday-Friday 8 a.m. - 4 p.m.)
Consolidated City Compound
All community centers:

Bolton Avenue Community Center
Martin Community Center
Wilborn Dempsey Multipurpose Center
M.L. King Community Center
Farmer's Market
Harold Miles Park
Amphitheater
All public parks – bathrooms are locked
Alexandria Animal Shelter
Utility Services
The utility customer service department has temporarily suspended operations at the teller windows at the utility customer service building at 625 Murray Street. While customers may not currently come inside to make payments at the teller windows, the drive-thru lanes are open. Customers may drive up as usual, and walk-up customers will also be allowed. Security personnel will be on site to ensure the safety of any walk-up customers. In addition, customers may make payments by check or money order at the utility dropbox. Cash payments should not be placed in the dropbox. Other business at the office, such as permit applications, should be handled online or by telephone.
Additionally, Mayor Hall has authorized a temporary suspension of utility customer disconnects.
Customers should use the following contacts to get information:
Utility Customer Service Main Number - 318-441-6310
Planning Department Contacts:
Human Resources - 318-449-5021
Engineering - 318-473-1170
Community Development - 318-449-5072
Business Office
Property Tax Questions, Greg Bennett 318-449-5081, greg.bennett@cityofalex.com
Police, Fire Services
The Alexandria Police and Fire Departments are continuing to provide emergency services. The lobby of the Public Safety Complex at 1000 Bolton Ave. is temporary closed until further notice. APD has temporarily suspended providing public fingerprinting services and the Citizen's Academy scheduled to start March 24 has been postponed and will be rescheduled later in the year. Alexandria Fire Department has suspended responding to general sick and unknown medical calls. The department will continue to respond to all life-threatening illness and in jury calls. Public Safety Commissioner Daryl Terry notes that providing emergency services is the top priority.
Public Transportation
The ATRANS bus service continues to operate as scheduled at this time, however the City Trolleys will not be in service until further notice.
Conducting Business with the City
In an effort to decrease the chances of spreading the COVID-19 coronavirus, the city is trying to minimize face-to-face public contact. All city facilities are closed to the public until further notice. Whenever possible, business should be conducted via email or telephone. For general information or to speak with a city representative please call 318-449-5000.
Other Resources
Other resources available regarding the current COVID-19 coronavirus pandemic include: